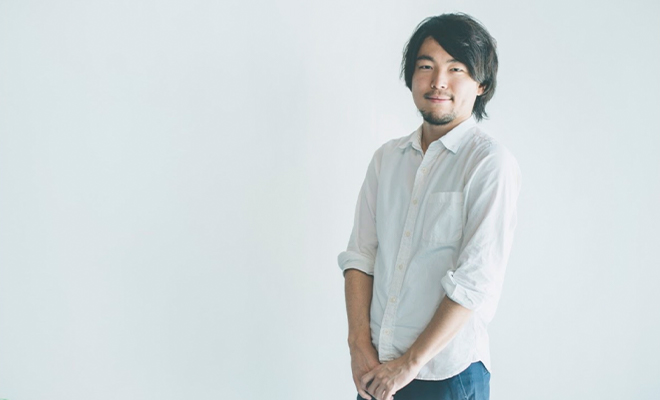 "You can change your life by IT & English" What is Kredo of studying abroad for "IT × English"?
Kredo IT Abroad Inc.
CEO Takeo Yokota
Raised in Tottori prefecture. After graduating National University, he went on the graduate school.
After he experience exchange program in Africa for a year of graduate school, decided to create the business for study abroad by himself.
He established Kredo of studying abroad for "IT × English" in 2016 through QQ English, and threw up 1,500 graduates ever.
We asked about motive and vision of kredo and the change by COVID-19 Yokota-san leading Kredo.
Kredo of "IT × English" in Cebu
What school is Kredo?
With the vision of "creating value in the world and contributing to humankind with IT and education," we are mainly engaged in the "IT study abroad" business what learn programming in English.

And, Kredo is the only Japanese-affiliated school that can provide a curriculum for teaching IT in English, which is officially recognized by the Philippine government, and is a leading company in the industry of IT study abroad.

In addition, we are also engaged in the business of learning medical care and nursing in English called HLCA and develop the business based on the concept of "English + α" "Don't learn English, learn it by English".
Why is Kredo focus on IT and English?
Because the world's industrial and economic centers are in the west, and "IT" and "medical care" have the highest learning synergistic effects with English. In these industries, latest information and high-quality information are produced from English-speaking countries and transmitted in English.

Especially in the IT industry, the tendency is remarkable.Most of the top 10 market capitalizations of global companies are American IT companies, and Japan is far behind in the IT field.In order to work with high-level engineers and to catch up on the information transmitted by such people, we believe that learning IT in English is essential.

Even in Japan, an increasing number of companies, such as Mercari, Inc. and LINE Corporation, are actively hiring foreign engineers to introduce the officialization English in the company.
Also, remote work is spreading rapidly at the moment, I think that there will be more and more opportunities to interact and collaborate with overseas engineers and overseas development bases from Japan.
Study abroad in Africa is the origin of study abroad business
I heard that you got the job offer as a major company when you were a university student, but why did you start Kredo?
My parents have a strong sense of stability and have often been told that after graduating from university, work for a large company or become a public employee. However, as I was always told by my parents that kind of thing, I was somehow rebellious, and I thought, "No, it's changing so much in the world, so my parents' stability may be a little strange." (Laugh)

And, when two events happened during my university times, my rebellion to my parents turned into conviction.

The first is the financial crisis of 2007–2008 occurred during the first year of university.
With this as an opportunity, the job crunch happen, and I was skeptical that I would find a job at a general company on the employment ranking that I thought was stable.

The second is the Great East Japan Earthquake occurred during my third year at university.
I was strongly informed that the Japanese political, economic, and security systems that I thought were stable until now are not stable actually.

Although I felt that kind of thing, I didn't want to do anything strongly, so I decided to try job hunting first. Then I received a job offer from the major company I tried first.
I once thought that I would try my best at the company offering me, but I refused the offer because the training I received at the company did not match me.

I am grateful that the experience I have learned in the company, and that was a very nice company. At the time, I thought that "large companies aren't match for me, and the safety and stability that I was thinking is the delusion in Japan. then, I don't know what will happen in the future. If so, let's go out into the world." To put it a bit wrong, I thought, "I think if I experience the toughest region in the world, I can use it for the rest of my life." So, I went to study in Africa for a year using a graduate school.
Did you think that you want to start a study abroad business during your study abroad in Africa?
Yes. Through my study abroad in Africa, I realized that studying abroad is wonderful in two ways.

The first is that you can experience overseas. It's abstract, but having the first experience with strangers in a strange land is can significantly change an individual's values and, as a result, expands the individual's potential. I think that this experience is very valuable for the Japanese who live in an island country.

My own experience of working on projects with people from different countries, such as postgraduate research, changed the values significantly. Experiences in foreign countries change the scope and depth of what you can think.
You will be able to think as yourself things that you could not do or could not think, which will lead to actions and as a result will greatly expand your potential.

The second is acquiring skills.
Although you can experience overseas while traveling, you can't acquire skills unless you study abroad.
Unlike overseas experience, skills can be measured specifically and quantitatively, so they will be directly connected to business and jobs

In this way, it is the strength of study abroad that you can gain both overseas experience and skills, and I think that it can greatly change individual possibilities and values, so I wanted to launch a study abroad business.

However, I needed the expertise of the study abroad business to start it myself.

When I remembered about how I learned the skills, it was one of the main reasons why I was able to thoroughly output at a graduate seminar. I had a strong feeling that forcibly continuing to output in an atmosphere like "If you don't speak during the seminar, get out" resulted in the acquisition of skills.

When I was looking for a system in the world that could reproduce such an environment and prepare for Japanese entrance into an overseas university, I found study abroad of Cebu.
Among them, QQ English for studying in Cebu is a pioneer of study abroad in Cebu that provides 8 hours a day lessons focusing on output at a reasonable price, and it was ideal for studying the study abroad business I want to start. I thought it was a nice environment.

After that, while studying abroad at QQ English and learning the expertise, I happened to meet with the representative of QQ English and talk about my ideas.
At that time, I was asked to say "I want to do it together because it's interesting" and I decided to work at QQ English.
English and IT to change own life
What kind of work did you do in QQ English?
I was in charge of a web department and a test project that introducing online English conversation to the graduate school of my alma mater.

More 80% of 2000 new student at that year, 1600 students were applying to QQ English from the homepage. And, I realized that they was making a "big decision such of study abroad" only with information on the Internet.

I was convinced that this trend will accelerate further and the innovations on the Internet will occur at the same time around the world. In the future, we believe that not only English but also IT must surely be learned, so we started "IT study abroad" as an intra‐venture business to learn programming (IT) that connects the world and English that is a common language of the world. After that, I became independent and started "IT study abroad" as Kredo.
Does Kredo have any business other than "IT study abroad"?
In association with the study abroad business, we are cooperating with companies that provide employment support, and we are conducting a business that consistently supports from studying abroad at Kredo to finding employment in Japan and abroad.

We are providing the service that meet diverse needs by cooperating with ITCE Academy and other services for employment in Japan and PERSOL Group and REERACOEN for employment in abroad.
Environment of Cebu, Philippines
What was the difficulties in establish Kredo in Cebu?
In my case,There were not any difficult common things when establish the business abroad, because I have already experienced a lot more difficult things when studied in Africa. (laugh)

However, Not just Kredo and I think that every company is working on it,
It was difficult for Filipinos to adjust their consciousness and design services together so that they could provide services that suit Japanese people.

That is something I still work on every day.
Please tell us the reason why you set up the company in Cebu and What is the strength of studying abroad in Cebu.
Looking back on my experience in Africa,
By being able to thoroughly output in English, my English ability has improved dramatically.
Therefore, I think that maximizing output opportunities is one of the factors necessary for improving English proficiency for Japanese.

I think studying abroad in Cebu is the best way to realize this environment.
Only studying abroad in Cebu can take one-on-one lessons for 8 hours a day at a moderate price.

I think the biggest attraction of studying abroad in Cebu is that you can get the skills created by experience abroad and overwhelming class time at a moderate price.
In 2021, we will launch a shared office / co-working space called enspace Cebu in Cebu IT Park. What do you think of Cebu as a business environment?
I think Cebu as a business environment is a very good environment because it is the closest English-speaking country to Japan, there is respect for Japanese people, and the city and resort are close and well-balanced.

In addition, the infrastructure of IT Park has begun to be set up, and it is a safe, secure and comfortable environment for foreigners.
I think the environment is suitable that is in place as the first step toward abroad expansion.
Increase the value of offline
A global crisis with the COVID-19 is imminent. How do you perceive this situation and change?
I think that remote work is rapidly becoming widespread all over the world, and I think that many companies in Japan will be able to work only online.

As a result, online globalization will continue to progress, and we believe that online offshore development and global development will increase, especially for IT companies.

In the world with COVID-19 and after that, we believe that more English and IT skills will be needed, and there will be a demand for people from all over the world who can work on projects and who can develop.
Please tell us about Kredo's future prospects.
Currently, it is difficult for study abroad, physically.

Under such circumstances, we believe that the value of supporting learning through education and human growth will not change, and we have released new services such as studying abroad online.

In addition to 8 hours of lessons a day, online study abroad is similar to studying abroad offline by providing thorough support and progress management by Japanese staff.

For the time being, we will concentrate on studying abroad online, but in the future we would like to design and provide a new scheme that will allow us to connect to studying abroad offline with online as the entrance.
Lastly, please give a message to the person who want to change their life.
Skills can be acquired only online, but I think that human beings are creatures that change their way of thinking and values and act by meeting someone and experiencing them locally.

We think that the impact of the new coronavirus will increase the value of offline experiences by increasing the number of online services.

Therefore, I think that services that allow you to experience life-changing local experiences, such as studying abroad, will increase in value.

Many of Kredo's study abroad graduates are active in abroad employment and Japanese IT companies, and some of them have started a business and raised Hundreds of thousands of dollars of funding.

If you want to change your life for the better, we hope that you will acquire the skills by studying abroad online and then consider studying abroad in Cebu.

I'm looking forward to meet you in Cebu island. Thank you.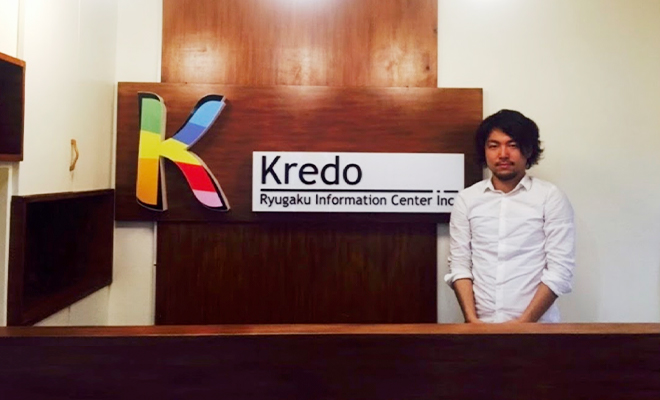 Contact Us
Please contact us if you are interested.
Contact Us